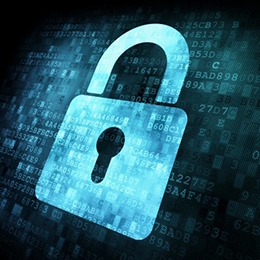 Privacy
Ampfield Aktiebolag respects and protects the privacy of the individuals that use our web site. Individually identifiable information about you is not willfully disclosed to any third party without first receiving your permission unless required so by law.
Email and Other Communication
Before calling us or sending us an email, please see our email and phone call privacy policy.
Cookies
Upon your first visit to the website, we may send a cookie to your computer. A cookie is a piece of data that identifies you as a unique user. We may use cookies to facilitate the browsing process and remember any choices you may have made in a previous visit to the web site, as well as to collect aggregate statistics of usage patterns.
Tracking cookies are used by online advertising providers to track usage patterns or and collect information about user preferences. The usage of such tracking cookies is typically outlined in the terms of service or privacy policies of those advertising providers. Ampfield may from time to time make use of online advertising services, and in the process may facilitate the tracking of visitors by advertising providers. Ampfield does not have any further control over the information collected by said advertising providers or the use they make of the information.
Browsers are usually initially set up to accept cookies. You can change your browser settings to refuse all cookies or to indicate when a cookie is being sent.
Collected Information
Ampfield Aktiebolag does not collect any unique information about you (such as your name, email address, etc.) except when you specifically and knowingly provide such information. Ampfield may note and save information such as time of day, browser type, browser language, and IP address with each visit. That information is used for internal business purposes, such as to verify our internal records, and to provide more relevant services to visitors. It may be disclosed to third parties, such as our suppliers or external contractors to the extent necessary to achieve Ampfield's business purposes.
By using the web site, you consent to the collection and use of your information as outlined in this privacy policy.
Ampfield Aktiebolag may decide to change this privacy policy from time to time. When we do, we will post those changes on this page so that you are always aware of the information we collect, how we use it, and under what circumstances we disclose it.